Having newborn portraits done is super exciting. These sweet babies change so fast and each day can feel like a blur, so you may be wondering when you should schedule your session.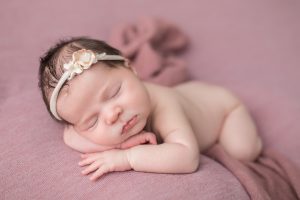 Here are a few common questions that I get asked…

HOW OLD DOES MY BABY NEED TO BE FOR THEIR NEWBORN PHOTOSHOOT?
Some photographers will only work with babies in the first ten days of life, but I am not one of those photographers. While I can only "guarantee" the sleepy, posed newborn portraits within the first 3 weeks, I LOVE taking portraits of your babe at any age!
I have two styles of newborn photography, and I love them both equally. One style is Studio Newborn Photography, where I prefer babes to be within that two week range and we do posing with some organic feeling props. The other style is called Lifestyle Newborn Photography. What that means is that I will be doing very little posing which means that babe does not need to be super sleepy, and the emphasis is more on the family and snuggles. My lifestyle sessions can be done in my studio, or your home.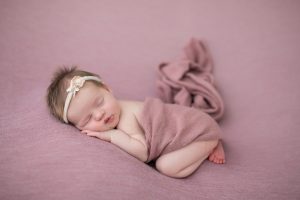 I think babies are perfect just the way they are and I am happy to do a newborn style shoot at any age. That being said, they do change and grow very quickly in the first weeks of life. I recommend trying to get the shoot scheduled before the baby is two months old, just to capture that newborn sweetness.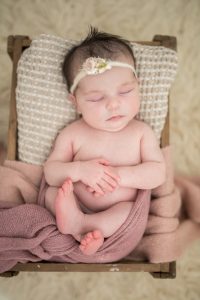 WHEN SHOULD I SCHEDULE MY NEWBORN PHOTOSHOOT?
Most of my expecting parents inquire while they are early in their pregnancy. I then place the due date on my calendar and wait for them to email me after the baby is born. At that time we pick a date that works best for everyone. However, it is never too late to reach out. So, if baby is already born, simply contact us and we will get you in my calendar.
Newborns are beautiful just the way they are. The process of hiring a newborn photographer should be easy and fun. I can't wait to capture your family during the most incredibly special time.
BTW, the babies in this post vary in age up to 2 months. ❤️